Apps and dating seem to go hand in hand these days. And many of these convenient dating apps also function as dating sites.
Navigating which apps are right for you based on what you're looking for can feel overwhelming. There are what seem to be endless options. 
But if you're hoping to get off the apps for good, then you're in the right place. We've got our picks for the best gay dating sites for relationships. Although we believe that Zoosk is the best gay dating app and site for relationships, we'll give you plenty of other options to choose from so that you can pick a gay dating site that works for you. 
You may even be surprised that some of our favorite gay dating sites aren't strictly for the LGBTQ+ community. 
Our Top 3 Best Gay Dating Sites for Relationships at a Glance
15 Best Gay Dating Sites for Relationships
And, if you're not new to dating apps, then sometimes it feels like you're on an endless conveyor belt of selfies and attempts at witty one-liners. 
Let's face it, it gets old.
So, we've tried to make it easy on you by narrowing it down to our top 15 best gay dating sites for relationships. 
---
Best for the Young Generation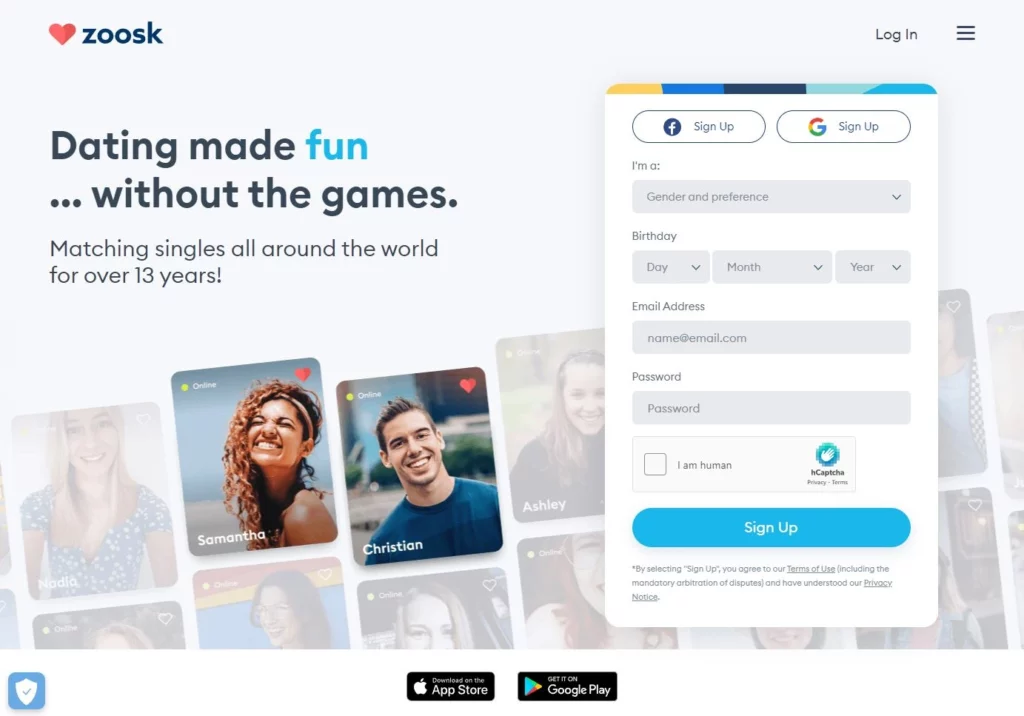 Being in your early twenties and wanting a relationship can feel challenging. It seems as though the majority of people are looking to find themselves without a partner by their side. 
However, if you're young but know you're looking for a relationship, then Zoosk is made for you. It's open to all races, religions, and sexual orientations. Zoosk verifies profiles so that you can focus on finding your match and not being trolled. 
Zoosk has over 35 million users worldwide, so it will give you more than enough options. 
Pros
Good for finding relationships
Focussed on the younger generation
Easy to sign up and make a profile
Cons
Many fake accounts due to easy to make profile process
Not exclusive to the LGBTQ+ community
---
Best All-Inclusive Site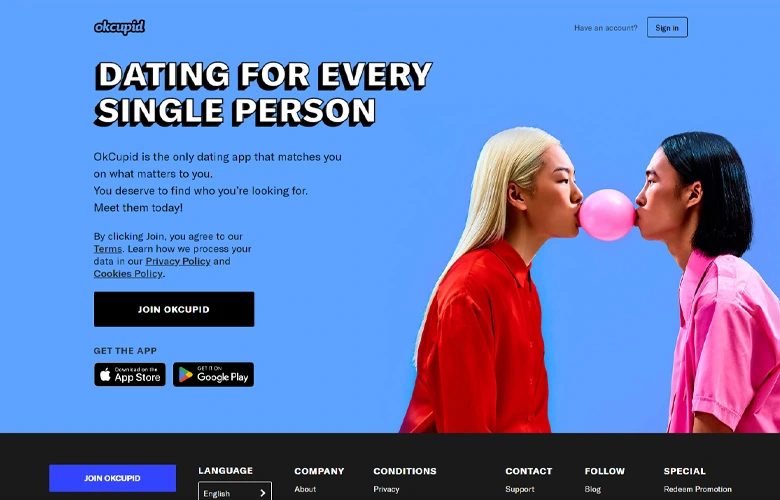 OkCupid is another app that isn't LGBTQ+ exclusive; however, it is extremely inclusive. Although it was developed for straight singles looking for love, it's made some changes in the past few years that have attracted gay users to create their profiles. 
This site was one of the first to come on the scene. Since 2004, it's adapted but has kept its essence: matching people based on what really matters. 
Creating a profile on this site will take some time, so be sure you're ready to make one that truly represents you to find your best match. Users have to answer various multiple-choice questions that will link them to compatible partners, and from there, it's up to you!
Pros
In-depth questionnaire and profile process that helps match you with someone
Focussed on finding long-term relationships
LGBTQ+ friendly
Cons
The time-consuming process to create an account
Not exclusively LGBTQ+
---
Best Queer and Nonbinary site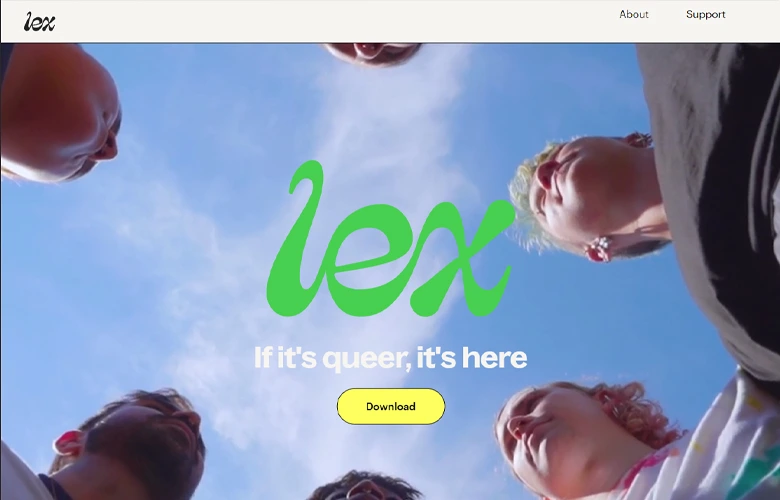 This site is meant to create a community for LGBTQ+ people. Lex is queer-run and has inclusivity at its core. The goal is to have a safe place to meet people, connect, and make friends. 
And what better way to build a long-lasting relationship than by developing friendship and connection first? Lex isn't based on photos. Users will create a profile that is "text heavy." This means you'll have to like someone more than just their best photos in order for you to match and meet up. 
Pros
Focused on finding deeper relationships
Exclusively created for the LGBTQ+ community
Matched based on personality compatibility
Cons
Time-consuming to create the initial profile
Not only for serious romantic relationships
---
Best for Gay Professionals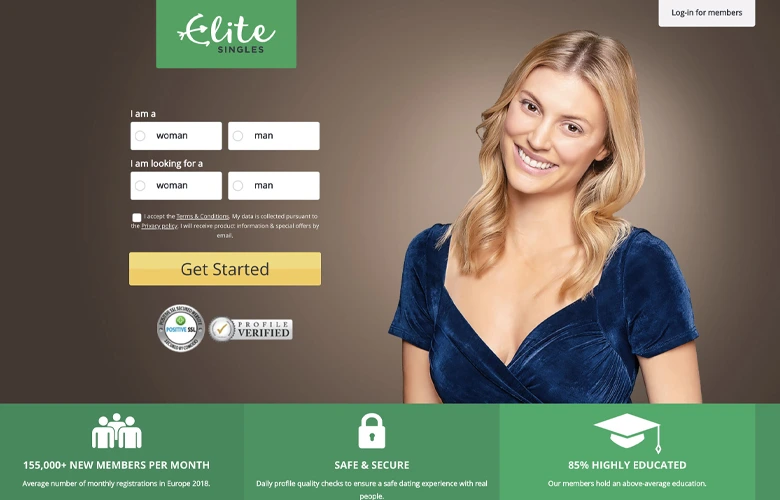 This is the best site for professional singles looking for a like-minded partner. As its name suggests, the site is exclusive, which means that you're going to have to pay to use it. However, for people hoping to find love and financial compatibility, this isn't really a problem. 
Elite Singles are matched based on several factors, including education level. If you're a professional looking for romance with another like-minded professional, then this is for you.
Pros
Focused on finding deeper relationships and connections
Catered to those who place value on education and career success
Send you 3-7 matches a day based on your profile
Cons
Not exclusively for the LGBTQ+ community
Can seem snobby as education level is an important part of the matching experience
---
Best Diverse LGBTQ+ App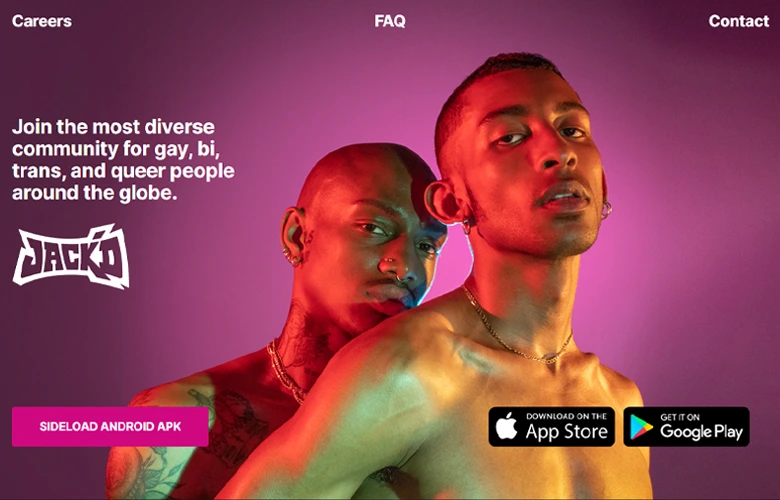 Jack'd claims to be the most diverse and inclusive LGBTQ+ app in the dating app world right now. The goal isn't necessarily to find a relationship but to create an inclusive and diverse global community. 
There are over 5 million Jack'd users from 180 countries. The app aims to bring people together despite their differences to create understanding. Whether you're looking for friends, hookups, or long-term relationships, Jack'd could be the space for you. 
Pros
Exclusively made for the LGBTQ+ community
Focus on creating a community
Many diverse users from all different backgrounds
Cons
More community focused than long-term romantic relationship focused
---
Best for gay women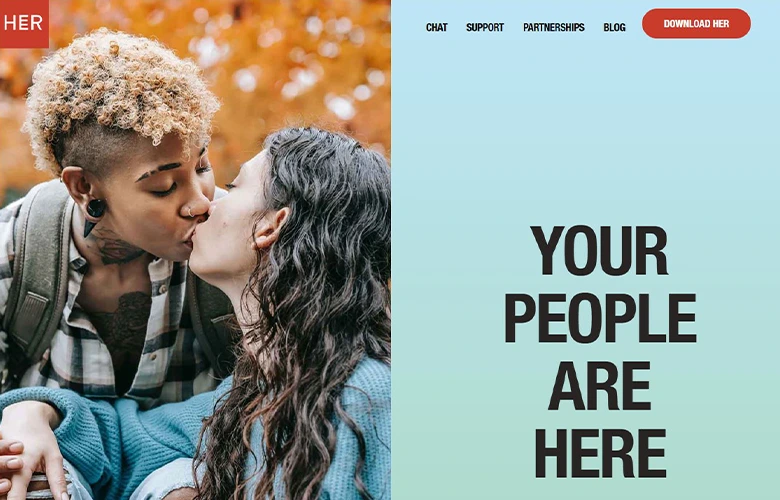 HER is the best dating app for lesbians; however, it's extremely inclusive, stating that all "lesbian, bi, queer, non-binary, trans, and gender non-conforming" people are welcome to join this community.
This is another app that is made for queers by queers, so you can expect it to be inclusive. The site even has some articles with common questions centered around trans, lesbian, and queer dating. This app is meant to be a safe space for women hoping to connect and share meaningful relationships. 
Pros
Safe space for lesbian, bi, queer, non-binary, trans, and gender non-conforming people to connect
Emphasis on meaningful connections and relationships
Larger user base (over 10 million) so can be used all over
Cons
For women in the LGBTQ+ community
---
Best for gay men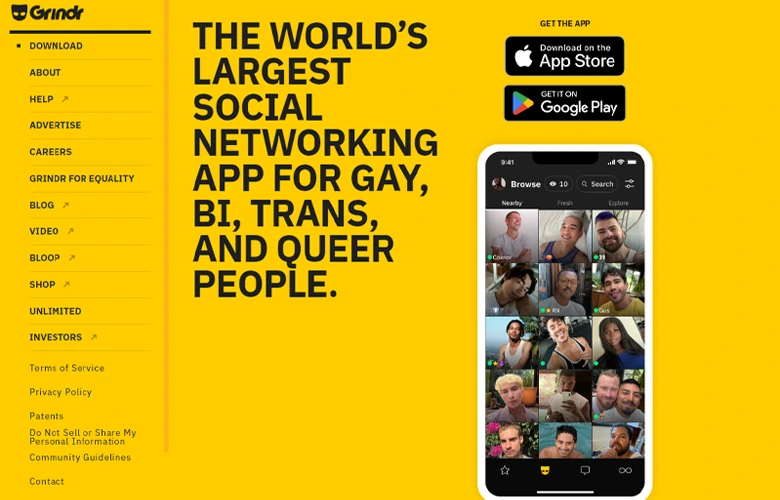 Probably one of the first and most well-known apps for gay men, Grindr continues to be a popular tool for casual hookups. This isn't the app for you if you're looking for a long-term relationship. 
Grindr is all about finding someone nearby for casual sex. It's location-based and will let you know who's close for the most convenient hookups. The app is no longer exclusively for gay men, stating that they welcome anyone within the LGBTQ+ community. However, it's still predominantly a casual sex app. 
Pros
One of the first gay dating apps
Large user base worldwide
Based on location so can be convenient
Cons
Focus on casual hookups or sexual encounters
---
The OG Site for Relationships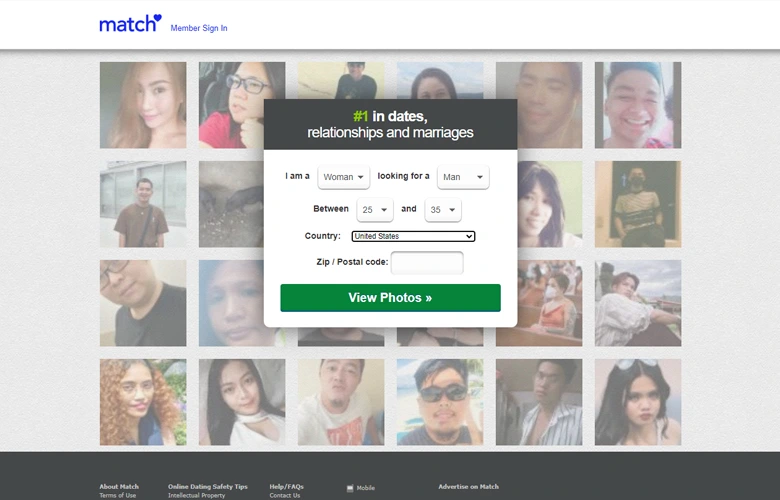 Match was the first to emerge onto the dating site scene back in 1995. Yep, that's right. When we were all still using dial-up internet and AOL instant messaging, Match was the daring new way of dating. 
Match.com was always meant for deep and meaningful connections. The site's goal is to help singles meet their special someone. Match truly revolutionized the dating world. While it was once just a site, it's now adapted to the tech-forward world and has an app to make it more convenient for its users. 
The app is certainly gay-friendly and is a decent option if looking for a serious relationship. 
Pros
One of the first dating sites
Focus on finding long-term relationships and love
Matches users based on compatibility
Cons
Lengthy profile setup 
Not exclusively created for the LGBTQ+ community
---
Best for real love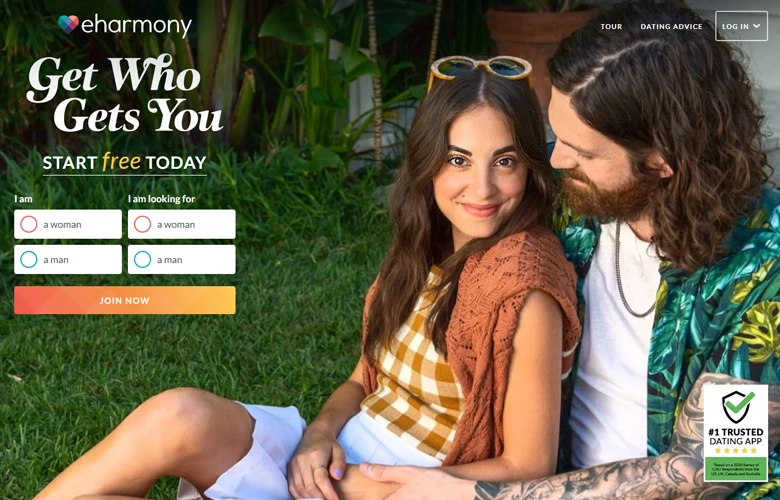 eHarmony, which bills itself as the most trusted dating app, has been around for a while—long enough to match over 2 million (hopefully still happy) couples. 
What's the difference between this and other apps? Well, eHarmony uses scientific research to find you the most compatible match. And it must work because, according to their site, someone finds love on eHarmony every 14 minutes. 
This is not an exclusive LGBTQ+ dating app; however, you can select your preferences, and the love bot will work its magic to find you a potential mate. 
Pros
One of the first dating sites
Focus on finding a long-term relationship
Matches are based on compatibility
Cons
A lengthy process to complete creating a profile
Not exclusive to the LGBTQ+ community
---
Best unconventional app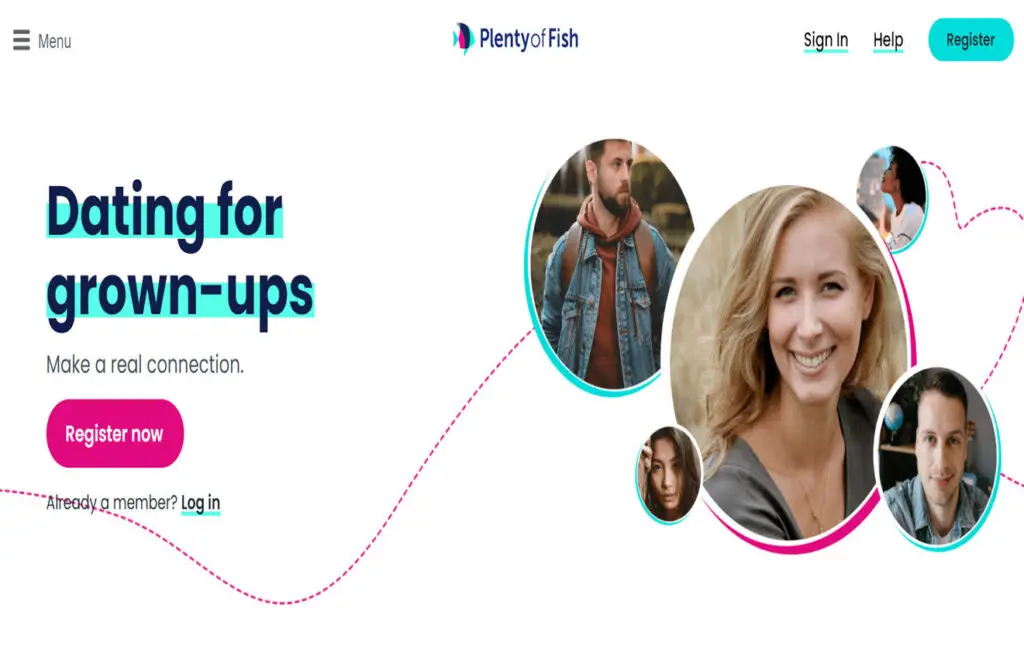 Claiming to be the most fun app on the market, dating on Plenty of Fish is truly a unique experience. They aim to "recreate the same magic online that you would IRL." 
Rather than sticking to a simple "swipe and message" way of meeting, singles on this app can choose from a variety of unique ways to stay in touch, including dating games and live streaming. 
The app isn't exclusively LGBTQ+, but you can identify your preferences. So, if you prefer meeting someone IRL but have hit a dating slump, then Plenty of Fish could be just what you need to find a relationship. 
Pros
Fun and dynamic app
Variety of ways to connect with someone, not just via direct messaging
A fresh take on the usual dating app process
Cons
Not solely relationship focused
Not exclusive to the LGBTQ+ community
---
Best for fun and casual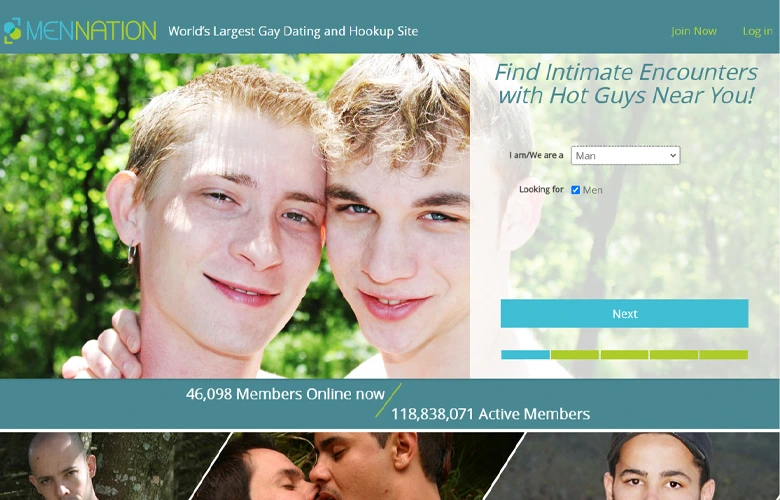 This is an app exclusively for GBTQ men. It's mainly used for casual dating and hookups. There are over 100 million users from all over the world. 
The app aims to bring together open-minded people for fun encounters. So, if you're not quite ready for a serious relationship and are looking for something light and fun, then Men Nation could be a good option. 
Pros
Large user base worldwide
Judgment-free and open-minded space
Easy to set up a profile
Cons
Meant for casual encounters and hookups
---
Premier lesbian dating site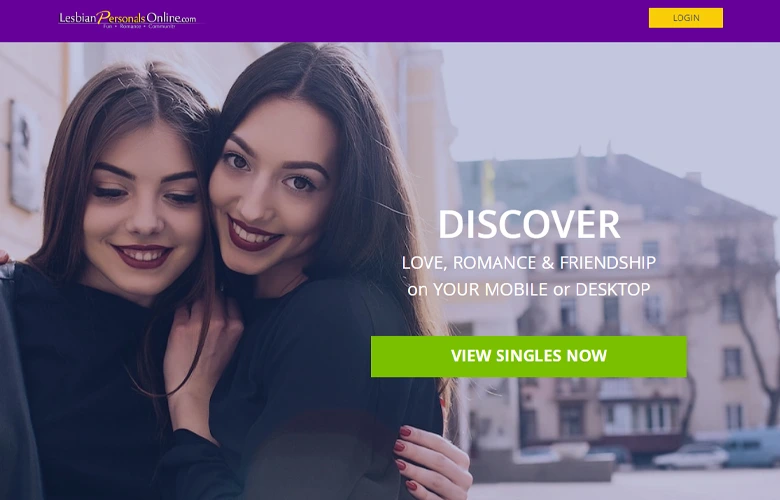 This site has been around for over 15 years. It's catered to lesbian and bisexual women looking for friendship or romantic relationships. 
You can check out millions of women's profiles to find a potential match. Singles create profiles that best describe and portray them to find someone with similar interests and goals. The site and its user-friendly app are for friendship, casual dating, serious relationships, and everything in between. 
Pros
Profiles created with the intention of deeper connections (not solely photo based)
Safe space for lesbian and bisexual women
One of the first dating sites for lesbian and bi women
Cons
Profile setup can be time-consuming 
---
Best astrology-based app
NUiT is made for those who believe that "your perfect match is written in the stars," as their slogan claims. Rather than swiping through photos, singles on this app will be matched with others who are compatible based on their astrological birth charts. 
Once you set up your profile, NUiT will let you know, based on astrology, how you match up with others and how you can improve your relationships. The app is LGBTQ+-friendly. It's inclusive of all those who believe that astrology plays a large role in our lives, especially in romantic relationships. 
Pros
Great for astrology lovers
Matches based on astrological compatibility– not looks
Emphasis on meaningful relationships over casual hookups
Cons
Not exclusive to the LGBTQ+ community
---
Best for love over 50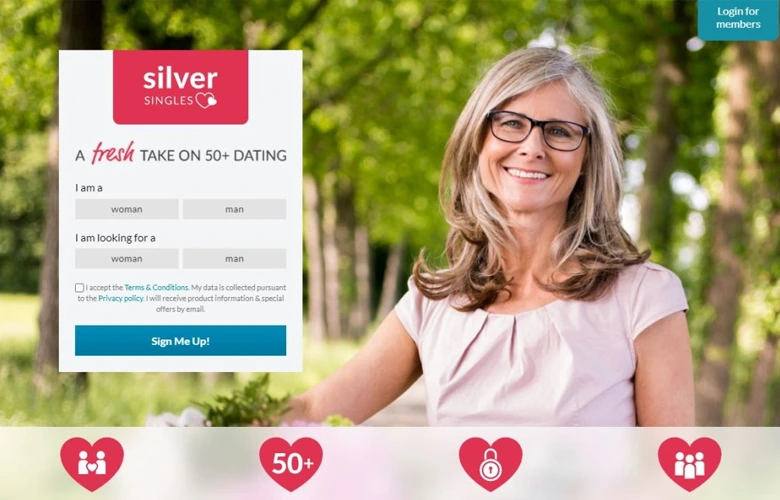 This site and app are exclusively for older singles (over 50). It is LGBTQ+-friendly and meant for those looking for friendship, casual relationships, or a serious partner. 
Since Silver Singles is meant to be a judgment-free connection zone for older people, you'll find singles from all walks of life with different backgrounds. You'll take a personality test, and based on the results, you'll get sent 3–7 matches a day until you meet that special someone. 
Pros
Exclusively for older singles
Judgment-free connection space
Matches are sent to you each day based on your profile
Cons
Lengthy profile setup
Not exclusive to the LGBTQ+ community
---
Best for mature companionship
This is another app that is meant for those over 50. However, it is meant for anyone looking for companionship and genuine connections. 
Our Time matches people based on their common interests. The aim is to meet people who enjoy spending their time in the same way. And, at this stage of life, with retirement approaching (or already here), it's great to meet others who share your interests and with whom you can participate in activities. 
Pros
Focus on finding deeper and more meaningful connections
Exclusive to those over 50
Matches based on common interests
Cons
Not exclusive to the LGBTQ+ community
Long profile setup 
---
How to find a relationship on a dating app
Looking for love and commitment on a dating app isn't always easy. So, how can you be sure that you find a relationship and aren't in an endless cycle of swiping or reading profiles?
Be clear about what you want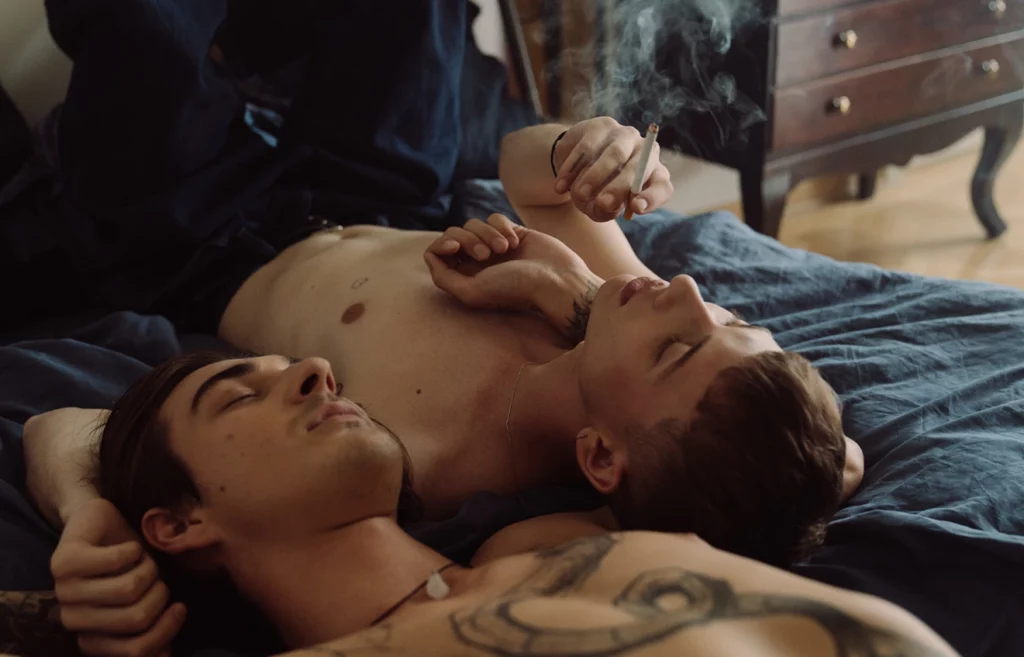 First, you need to know what you need and want from a relationship. You probably have an idea, but dive into it. Imagine your life with a partner ten years down the line. 
Do you have a home in the suburbs and kids? Or have you sold everything and are traveling the world together? Knowing what you want in your future will help you narrow down your options and guide you to someone who shares those interests. 
But, of course, you'll have to do more than just make a vision board. Communicate what you want in a relationship. Well, to start, communicate that you want a relationship. Whatever that looks like to you may be different, but you and your potential partner should communicate expectations from the start. 
And, remember, if someone tells you they don't want a relationship, believe them and move on. Otherwise, you could end up falling for someone who wants to keep it casual forever. 
Use relationship-focused apps
Dating apps are not all created equal when it comes to finding a relationship. Of course, a hookup on Grindr could lead to love; however, that's not usually what people are using the app for. So, when choosing which app(s) to use, make sure that they are relationship-focused. 
We've listed many choices; some lean towards casual encounters rather than long-term commitments. However, there are still plenty of options that rely on first impressions to select a potential partner. 
Remember when looking through your matches: look for compatible people, not just people whose photos initially attract you. Many of the relationship apps that we've listed will work their robot cupid magic and give you matches based on questions you've answered. 
Embrace those options! There's a reason those sites are boasting the number of matches they've made. The matchmaking technology can work, so trust the process. 
Don't give up!
Most likely, you will not meet your serious someone right away. Although, of course, you could get lucky. However, you'll likely have to weed out a few duds before you get to your particular person. 
Try not to get discouraged. I know that when you want to find love, it can feel like everything else is a waste of time. However, try to look at every date as a fun adventure. Even if you don't continue seeing the person, you may be able to connect with them in some way, learn something new, or discover a new perspective. 
Don't give up after your first failed match (if that happens). There are millions of people on these apps. You're sure to find someone with whom you click. 
But if you feel like you're getting too discouraged by the process, take a break for a little while. Reevaluate what you're looking for and how to be open to love. Try to shift back into a positive perspective on dating, and then give it another go!
Real-life romance exists too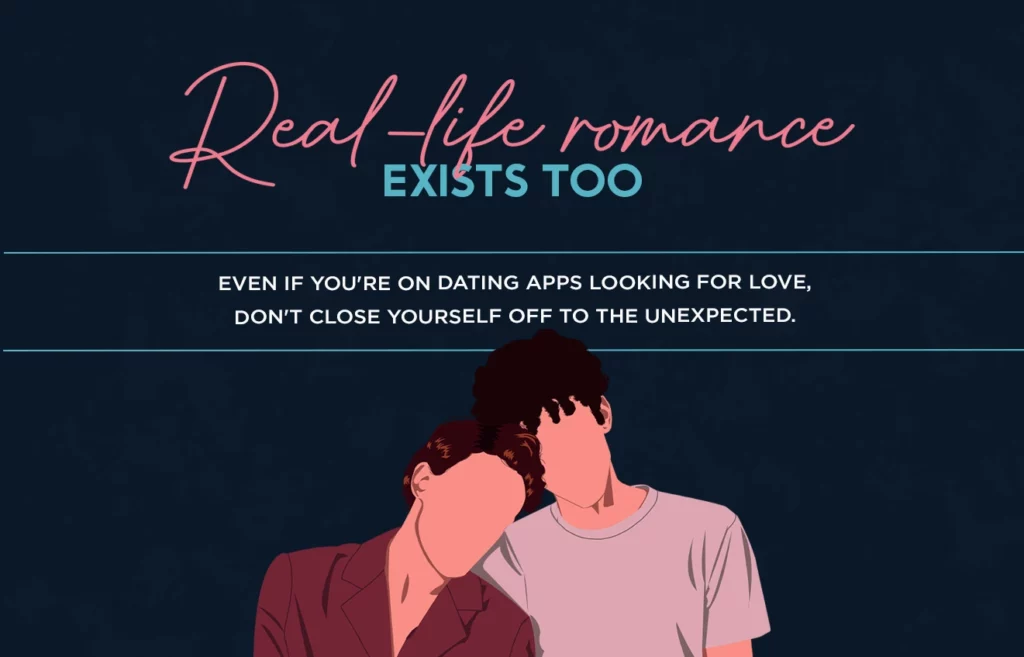 Ok, so you're on the apps, your profile is perfect, and you're awaiting your daily matches to see if anyone clicks. Great! 
You're embracing the dating app journey, and that's wonderful. Let's say it's been a few weeks or months and you're not finding anyone that gets you excited. 
Well, don't ignore what's going on in the real world around you because you're glued to your phone, waiting for your new matches. You can still meet someone in real life!
So, even if you're on dating apps looking for love, don't close yourself off to the unexpected. You don't want to miss the guy giving you a heartfelt smile and wink in the coffee shop you go to every morning because you're constantly scanning profiles. 
Be in the present! We're all extremely attached to our phones, but don't forget those meet-cutes still happen!
Finding love on the apps
Looking for a relationship on a dating app can feel overwhelming. That's why it's important to make sure you choose the right one. Let technology take over your love life for a little while and see what happens. What's there to lose, right?
Our top choice for the best gay dating site for relationships is Zoosk. It's aimed at those in the younger generation who are looking for commitment and a deeper connection. It is LGBTQ+ friendly, but it is not exclusive to the gay community. However, OkCupid and Lex were close runners-up, as both focus on finding relationships as well. And, Lex is one of our 
Just remember that finding a relationship on an app does happen. Nowadays, many people meet their serious partners on dating apps. However, dating apps are not just a magic fix for your love life. You still have to work on yourself to ensure that you can have healthy and happy relationships. 
Of course, the partner you pick matters greatly; you are always the biggest factor in your happiness, whether you're single or not. So, think about yourself and what you want in a partner. And then get on those apps to give yourself the best chance of finding it. And, hopefully, you'll be deleting all those apps soon!